---
The spreader RZK-100 is designed for spreading of mineral, granulated and powdered fertilizers. Furthermore, this machine can be also used in winter time for roads and pavements spreading with powder materials and salts. It provides possible adjustment of spreading angles, directions (to the right, to the left or bilaterally) and required volumes. This machine is driven by a PTO shaft. From here the power itself is transmitted by a cardan shaft. The spreader is designed for coupling with all types of compact tractors  equipped with the three-point hitch ISO 730/1N. In case of compact tractors TK-12, TZ-4K-14 and MT8-132.2 it is necessary to couple the sweeper by means of the quick-coupler FDZ-187.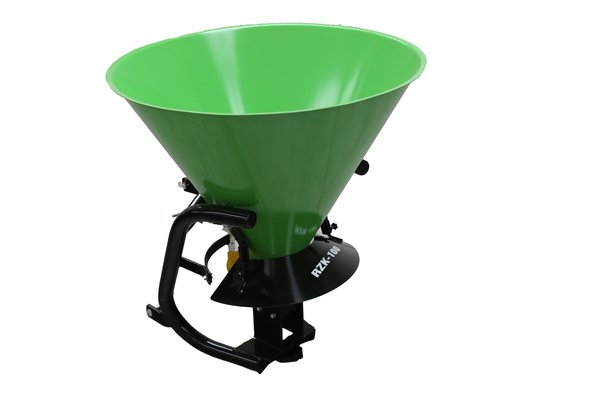 Are you interested?
Send us a non-binding request and we will get back to you.
If you have additional questions, contact us or come to our showroom in Prostějov.
Shop Šálek s.r.o.
Vrahovická 2527/5
796 01 Prostějov
Download