---
This ploughshare is designed for snow removal from handling places, gardens, pavements, roads etc. It is also used for removal of soil, sand or dry excrements from stabling spaces etc. It is possible to carry out mechanical angular displacement in the horizontal plane bilaterally through angles up to 45°. Leading features of the plough share RAZ-001  are utilisation in objects with limited spaces, easy coupling and uncoupling and comfortable working control. It can be coupled through the quick-closing device DRZ 103 (not included in the share delivery). This plough share is designed for coupling with all types of compact tractors equipped with the three-point hitch ISO 730/1N. In case of small tractors TK-12, TZ-4K-14 and MT8-132.2 it is necessary to couple the ploughshare by means of the quick-coupling device RZ-1. This implement can be optionally supplied with a rubber blade extension.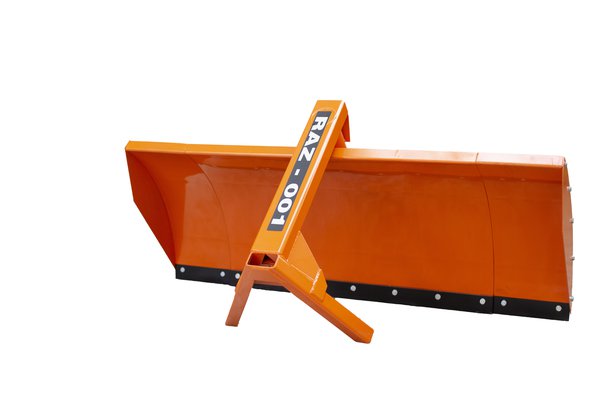 Are you interested?
Send us a non-binding request and we will get back to you.
If you have additional questions, contact us or come to our showroom in Prostějov.
Shop Šálek s.r.o.
Vrahovická 2527/5
796 01 Prostějov
Download