---
The road sweeper AZM-156 is used for sweeping of common sites, pavements, roads, playgrounds etc. It can be used not only for dust or leaves sweeping but also for cleaning of low deposits of powdery snow. Its sweeping brush turns against travel direction and removes dust deposits aside to the right brush side. In front of the brush there is a sprinkler mounted for possible utilisation on roads with blowing dust. The brush itself is made both of steel and plastic bristle hair. The sweeper suspension is very variable, turnable through an angle of 180° and can be attached both to the front and to the rear three-point tractor hitch. It is driven by a cardan shaft that couples the tractor driving mechanism with the sweeper. This machine is designed for coupling with all types of small tractors equipped with the three-point hitch ISO 730/1N. In case of compact tractors TK-12, TZ-4K-14 and MT8- 132.2 it is necessary to couple the sweeper by means of the quick-coupler FDZ-187.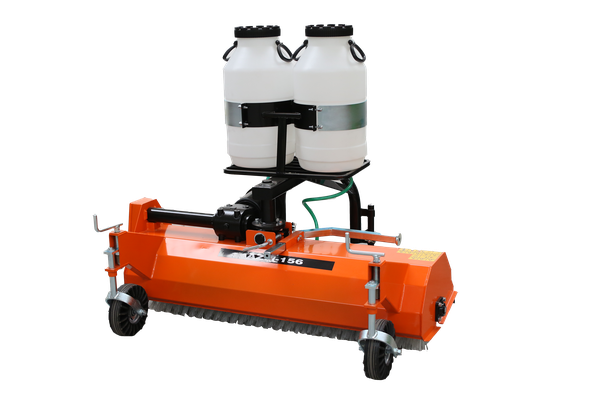 Are you interested?
Send us a non-binding request and we will get back to you.
If you have additional questions, contact us or come to our showroom in Prostějov.
Shop Šálek s.r.o.
Vrahovická 2527/5
796 01 Prostějov
Download