---
The front knife trimming machines are intended for summer cutting of herbaceous shoots in the vineyards of any thickness. The device operates on the principle of trimming overgrown vines by using rotating blades. The remains of the chopped mass in between rows are possibly processed by crushing using a mulcher at the same time with the trimming. This combination results in reduced time required for the treatment of the crop. The control is located in the drivers' cabin in the tractor and provides easy access to working bodies. Directly through the hydraulic cylinders it is possible to set working height and tilt of the trimming machine according to the status of the crop and the supporting structure. When using hydraulic motors there are a powered number of the vertical and horizontal rotors, on which are fixed knives and blades. The trimming machine can be used for all types of tractors equipped with hydraulic aggregate, ensuring the supply of sufficient quantities of oil in the optimum working pressure. Due to the universal solution of the controls and the suspension on the tractor it is possible to use the front suspension of the trimming machine for connecting other machines and thus increases the return of investment.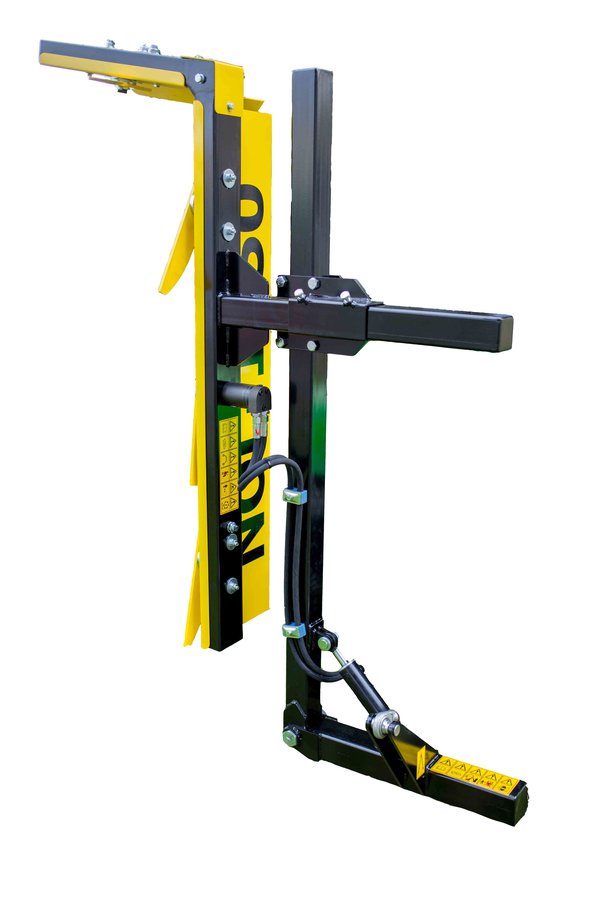 Are you interested?
Send us a non-binding request and we will get back to you.
If you have additional questions, contact us or come to our showroom in Prostějov.
Shop Šálek s.r.o.
Vrahovická 2527/5
796 01 Prostějov
Download