250TEN / 200TN / 100TN Mist Blower
---
The tractor mounted mist blower is a modern machine designed to protect vineyards and cultivated shrubs against diseases and pests. Its special design optimises the use of energy and sprays that are applied evenly to the plants we wish to protect. This mist blower features a deflector with front air intake. The air jet passes through the deflector at an angle to improve the spray dispersion on the underside of plant leaves. With their technical solution, AGP sprayers guarantee accurate dosing and thus perfect spraying of plants in the form of mist. This results in an even application of the spray liquid to all parts of the plants. Adjustable fan blades supply the most suitable amount of air for the treated plants. Spray tank tanks are made of high quality polyethylene. The sprayers are supplied in two versions - mounted and towed. The AGP 100 TEN, 250 TEN, 400 TEN fan is located in the middle of the polyethylene tank are additionally equipped with a clean water tank for rinsing the sprayer and for washing hands.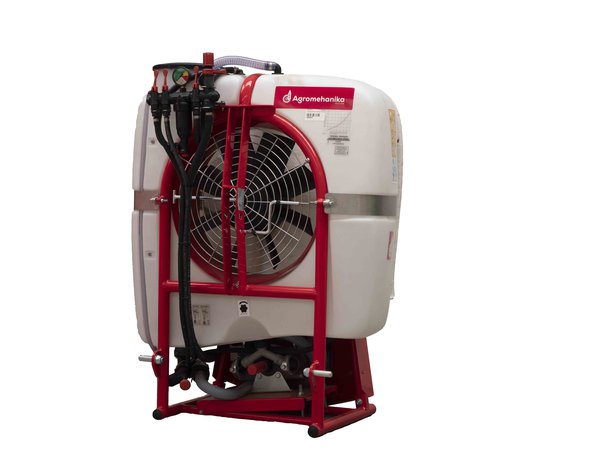 Are you interested?
Send us a non-binding request and we will get back to you.
If you have additional questions, contact us or come to our showroom in Prostějov.
Shop Šálek s.r.o.
Vrahovická 2527/5
796 01 Prostějov