---
This trailer is a new type of a mobile cesspoolage tank with its payload of 1200 kg. It is designed particularly for filling, transport and application of liquid manure, fecal solids, sewages and similar agricultural wastes. It can be used also for water irrigation of fields, gardens, vineyards etc. The trailer chassis is a frameless body with one unsprung axle. Its tank is equipped with a suction pump with automatic lubrication powered by a cardan shaft of a small tractor. The actual level in the tank can be visually monitored through level gauges in the front and rear tank faces. Suction process of the pump is limited by a ball valve and secured by a safety valve. Its operating pressure is preset so that the tank cannot be held for a pressure vessel. The trailer is provided with an overrun brake system with automatic blockage at reverse running and a hand-operated mechanical parking brake. The tank rear closing gate valve can be mechanically controlled by the tractor driver.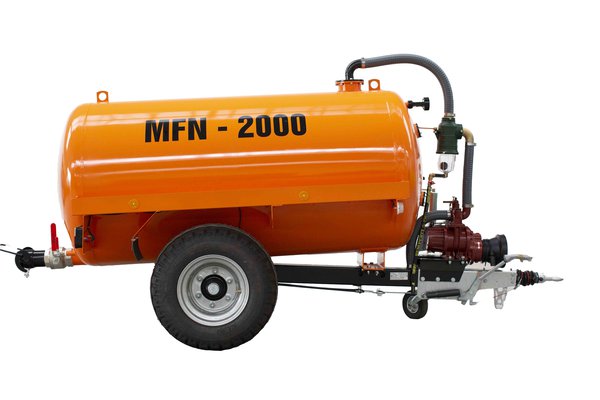 Are you interested?
Send us a non-binding request and we will get back to you.
If you have additional questions, contact us or come to our showroom in Prostějov.
Shop Šálek s.r.o.
Vrahovická 2527/5
796 01 Prostějov
Download