---
The loading platform ANP-523 is designed especially for utilisation in agriculture, gardening, vegetable farms, building industry and in-house transport. It comprises a fork for lifting and transport of pallets and an all-metal platform with sideboards used especially for loose materials and part loads. This loading platform can be coupled with all types of compact tractors equipped with the three-point hitch ISO 730/1N. In case of small tractors TK-12, TZ-4K-14 and MT8- 132.2 it is necessary to couple the platform by means of the quick-coupler FDZ-187.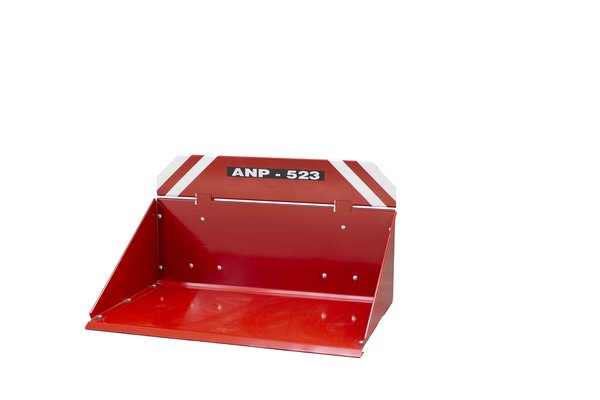 Are you interested?
Send us a non-binding request and we will get back to you.
If you have additional questions, contact us or come to our showroom in Prostějov.
Shop Šálek s.r.o.
Vrahovická 2527/5
796 01 Prostějov
Download