PON-25A One Furrow Reversible Plough
---
The plough PoN-25-A is designed for mean-deep tillage on smaller pieces of land, for ploughing in gardens, parks, tree, etc. This plough can be used also against a slope up to 6° for ploughing both with the left and right share at subsurface tillage or for ploughing always on one side only. This plough is supplied also with left and right coulters. It can be coupled with compact tractors by means of a special coupling head included in the tractor accessories. This plough is designed for coupling with compact tractors TZ-4K-14, MT8-132.2 and MT8-132.32.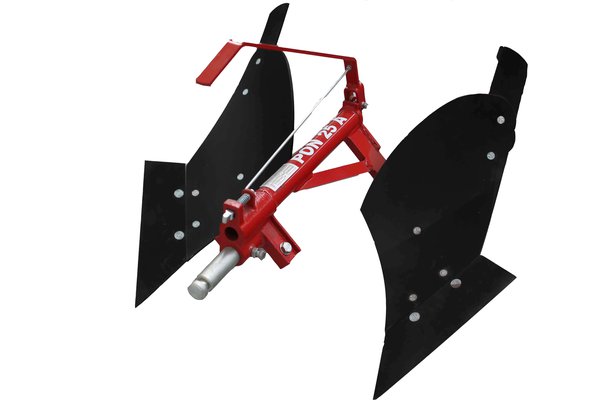 Are you interested?
Send us a non-binding request and we will get back to you.
If you have additional questions, contact us or come to our showroom in Prostějov.
Shop Šálek s.r.o.
Vrahovická 2527/5
796 01 Prostějov