---
This attached implement is designed for digging, simple earth works, loading and displacement of agricultural materials. While working it is supported by adjustable rugged legs. This digger is equipped with a separate hydraulic circuit and powered by a hydromotor which is linked directly to the tractor rear PTO shaft. Own control is based on a two-function hydraulic distributor. This implement provides reliable and easy operation and fast coupling to a small tractor. Optional accessories Manure fork – grab Jib extension "A" 800 mm.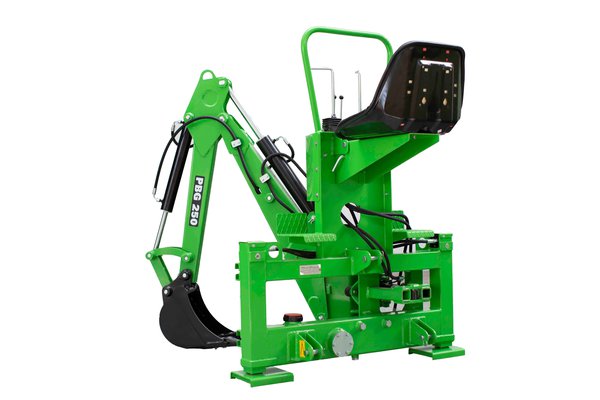 Are you interested?
Send us a non-binding request and we will get back to you.
If you have additional questions, contact us or come to our showroom in Prostějov.
Shop Šálek s.r.o.
Vrahovická 2527/5
796 01 Prostějov
Download