---
The potato digger AVB-568 is designed only for potatoes digging, their separation from soil and putting them aside on a ploughed-up furrow surface so that their damage or refilling, while digging the next furrow, is avoided. It means that further furrows digging does not depend on picking of already ploughed-up furrows which brings higher efficiency of its utilisation. This potato digger is designed for direct coupling with compact tractors by means of a three-point hitch. The digger is driven by the tractor rear PTO shaft. From here the power itself is transmitted by a cardan shaft. This implement can be coupled with all types of tractors equipped with the three-point hitch ISO 730/1N. In case of tractors TK-12, TZ-4K-14 and MT8-132 it is necessary to use the quick-coupler FDZ-187.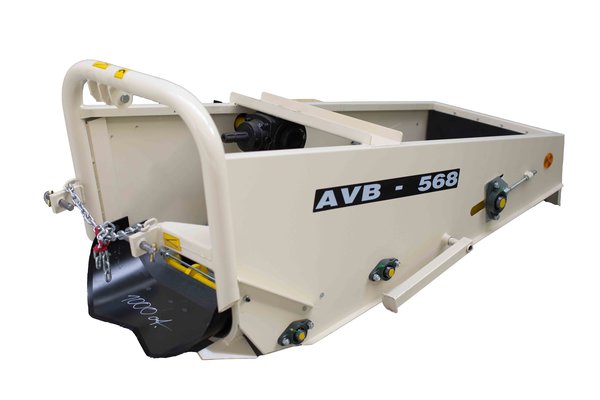 Are you interested?
Send us a non-binding request and we will get back to you.
If you have additional questions, contact us or come to our showroom in Prostějov.
Shop Šálek s.r.o.
Vrahovická 2527/5
796 01 Prostějov
Download