PRV-1200 / 1000 Aerator Roller
---
The aerator roller PRV-1000 is used especially for upkeep of green areas with stress put on high quality of lawn surface, such as football fields, castle parks etc. It is designed for efficient lawn surface aerating. In accordance with actual surface hardness it is possible to change the roll weight by filling it with water through two filling holes. It can be coupled with lawn and compact tractors of all types.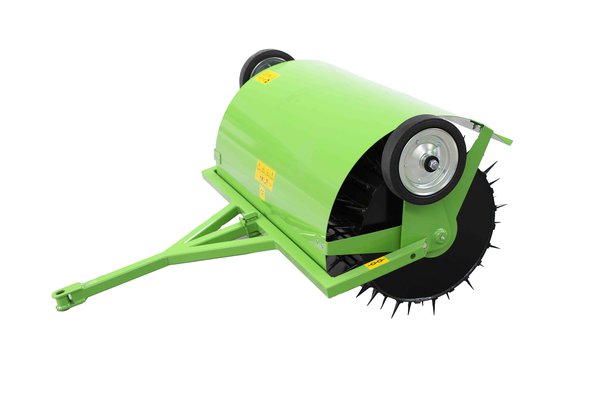 Are you interested?
Send us a non-binding request and we will get back to you.
If you have additional questions, contact us or come to our showroom in Prostějov.
Shop Šálek s.r.o.
Vrahovická 2527/5
796 01 Prostějov