MUL-1500 / 1300 / 1000 / 800 Mulcher
---
It is a compact machine with multilateral utilisation. For its comfortable control it can be used especially for: 
– area crushing – mulching of grasses, leaves, bushes 
– shredding of branches in parks, vineyards and gardens 
– shredding of potato haulms, maize and sunflower residues etc. 
– cleaning of parks, playgrounds, green areas in towns 

The mulcher suspension is very variable and can turn through an angle of 180° and can be attached both to the front and to the rear three-point tractor hitch. It is driven by a cardan shaft with its freewheel that couples the tractor driving mechanism with the mulcher. Its power transmission is based on V-belts. The mulcher rotor is made of high-grade steel and dynamically balanced. Universal rotor blades are heat-treated and being worn on one side they can be turned reversely which brings their longer service life. This implement can be coupled with all types of small tractors equipped with the three-point hitch ISO 730/1N. In case of small tractors TK-12, TZ-4K-14 and MT8-132.2 it is necessary to couple the mulcher by means of the quick-coupler FDZ-187. 

Warning! The mulcher is not designed for soil cultivation.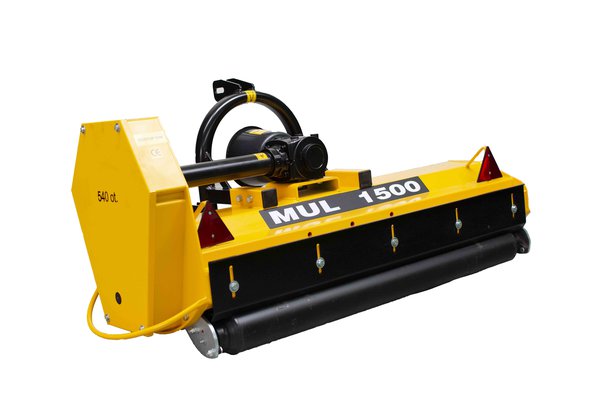 Are you interested?
Send us a non-binding request and we will get back to you.
If you have additional questions, contact us or come to our showroom in Prostějov.
Shop Šálek s.r.o.
Vrahovická 2527/5
796 01 Prostějov
Download