MUL-1300 / 1500 Mulcher Traverz
---
The horizontally adjustable mulcher MUL-1300 / 1500 Traverz is a compact machine with multilateral utilisation. Its horizontal shifting mechanism provides perfect mowing of obstacles in grasses, such as tree trunks, stumps, masts, kerbstones etc. This implement is driven by a cardan shaft with an inertia clutch that couples the tractor  driving mechanism with the mulcher. 

This mulcher is designed for coupling with the three-point hitch ISO-730/1N and used especially for: 
– areal crushing – mulching of grasses, leaves and bushes.
– shredding of branches in parks, vineyards, gardens and potato haulms etc. 
– cleaning of parks, playgrounds and green areas in towns.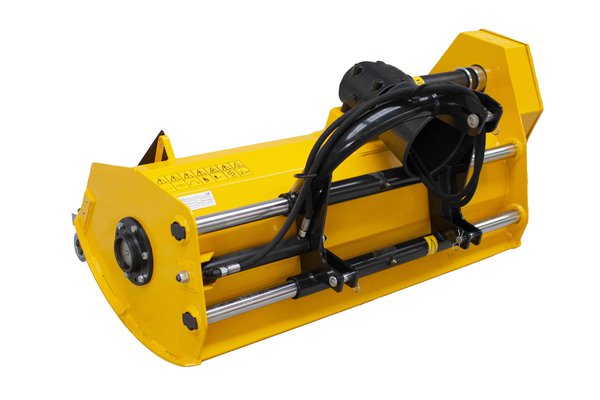 Are you interested?
Send us a non-binding request and we will get back to you.
If you have additional questions, contact us or come to our showroom in Prostějov.
Shop Šálek s.r.o.
Vrahovická 2527/5
796 01 Prostějov
Download