BISON-1500 / 1250 Mulcher with Collection
---
This mulcher, type BISON 1250 / 1500, is a compact machine with multilateral utilisation, designed for coupling with small tractors, equipped with three-point hitches ISO-730/1 and required output power exceeding 15 kW (20 PS). 

It is especially used for: 
– areal crushing - mulching of grasses, leaves and bushes 
– shredding of branches in parks, vineyards, gardens and potato haulms etc. 
– collecting of leaves and grass residues 
– cleaning of parks, playgrounds and green areas in towns. 

The mulcher rotor is provided with 40 heat-treated blades, made of high-grade steel and dynamically balanced. Universal rotor blades with their shape support necessary suction effect and in this way also better filling of the collecting sack. Tilting and emptying of the sack is controlled hydraulically by the tractor driver. A double-acting hydraulic cylinder enables also to let the sack opened, i.e. to stop collecting. The mulcher is powered by a cardan shaft with a clutch coupling the implement with the tractor driving mechanism.

Warning! The mulcher is not designed for soil cultivation.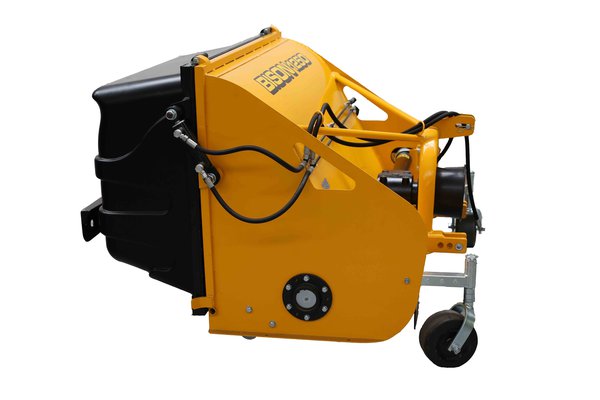 Are you interested?
Send us a non-binding request and we will get back to you.
If you have additional questions, contact us or come to our showroom in Prostějov.
Shop Šálek s.r.o.
Vrahovická 2527/5
796 01 Prostějov
Download