---
The front loader ND5-060 is designed for coupling with compact tractors VEGA, MT8-232 and MT8-050 incl. their modifications. After installation of relevant working tools and implements the loader is used for loading of soil, bulk materials, air-dried goods, manures and for similar material handling. 

Working tools of this front loader: 
– basic loader shovel for bulk materials, capacity 0.1 m3, weight 56 kg 
– manure fork, capacity 0.2 m3, weight 62 kg 

The loader is controlled by means of the tractor hydraulics through its two external hydraulic circuits and quick-couplers. The loader is designed especially for material handling, loading and disposal works in agricultural objects with live-stock production, in storehouses, at gardening, municipal services, in building industry and wherever there is insufficient space for bigger tractor machinery. 

Leading features: 
– easy coupling with small tractors 
– easy attachment or change of working tools 
– comfortable operation 
– good mobility in smaller spaces 

While working, it is always necessary to use additional ballast weights.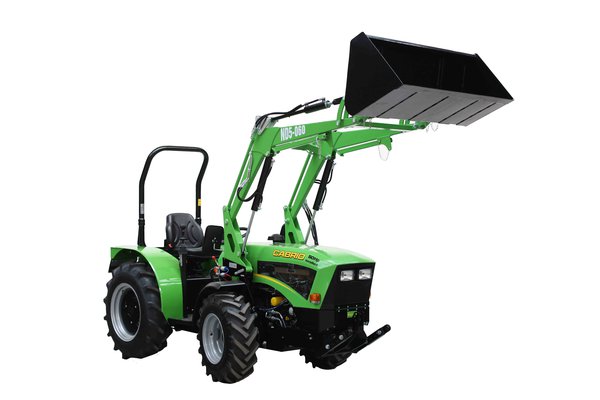 Are you interested?
Send us a non-binding request and we will get back to you.
If you have additional questions, contact us or come to our showroom in Prostějov.
Shop Šálek s.r.o.
Vrahovická 2527/5
796 01 Prostějov
Download