ŠŠ-1000 Screw Wood Splitter
---
The screw splitter is used for splitting wooden logs from 10 cm to 100 cm long. Splitting is achieved by rotating the splitting mandrel with a helix (asymmetrical thread), where a piece of wood is pulled in by means of a thread until the log is split. The splitter has two working positions. A work table is used to split a log from 10 cm to 40 cm in length, and from 40 cm to 100 cm in length, the work table is removed and a support is used. The splitter mandrel is made of high-quality hardened steel and can be sharpened or easily replaced at any time. The screw splitter can be hung behind compact tractors with a three-point hitch ISO 730 / 1N.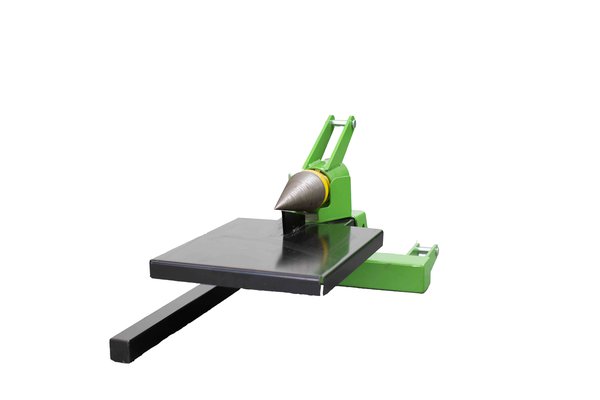 Are you interested?
Send us a non-binding request and we will get back to you.
If you have additional questions, contact us or come to our showroom in Prostějov.
Shop Šálek s.r.o.
Vrahovická 2527/5
796 01 Prostějov
Download